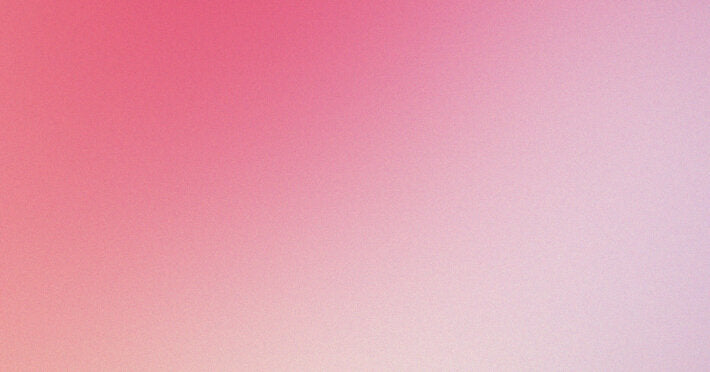 FAQs
General Questions
GORGIE is a brand with benefits bringing you a beverage with benefits. GORGIE is the first clean energy drink built by women, for women with our needs front and center (yet still friendly for the whole household!)

We are building the brand together with our community of followers and friends who help us choose everything from names to flavors, from perks to party locations.

Our drinks are loaded with natural flavors, green tea caffeine, and benefits for focus, brain health, heart health, hair, skin, and nails. And our community is packed with incredible humans across the country!
Well first things first, it's good. Like tell all your friends about it good. We're taking nostalgic flavors and combining them with the energy boost and health benefits you need to brighten your day. Our sparkling, clean energy drinks bring energy your way all day, for morning motivation, 3pm pick me ups, and nighttime dance parties. Plus! We're vegan, gluten free, and free from artificial preservatives, sweeteners, colors, and flavors. What's not to love?!
Totally up to you! We are caffeinated, so it's important to keep that in mind, but the drinks are designed to fit into your schedule seamlessly. Some people have GORGIE instead of a morning coffee, weave it into your afternoon for a mid-day boost, drink 15-20 minutes before a workout to absolutely crush it, or mix with their favorite drinks to get in the mood for the best night out!
GORGIE is rolling out in select Whole Foods stores, and we'd love to see you IRL! Head over to our handy dandy store locator to find us closest to you. If we're not in your neighborhood yet, don't worry - You can always buy us online here!
An amazing question! We're always growing and expanding. If you're looking at wholesale, feel free to reach out to sales@getgorgie.com. If you're a cafe or restaurant who wants to test us out in your drink rotation, drop a line to gimme@getgorgie.com. Can't wait to hear from you!
We're here for you! If you need some help or just a virtual hug, you can email us at care@getgorgie.com. We gotchu!
Oh no! If your first experience isn't stellar, make sure you let your GORGIE chill in the fridge for at least 4-5 hours (ideally like 12) before you sip. Like a nice white wine, we're best served cold. If you're still not blown away, you can email us at care@getgorgie.com, and we'll try to turn this around for you!
Product & Ingredients
GORGIE is the first clean energy drink built by women, for women with our needs front and center (yet still friendly for the whole household!) Our drinks are loaded with natural flavors, green tea caffeine, and benefits for focus, brain health, heart health, hair, skin, and nails. We were so sick of seeing energy drinks with tons of sugar, nasty additives, and sweeteners that are tough on our stomachs and hormones, so we decided to make a good tasting and good for you energy drink!

If you're looking for a natural energy boost without the jittery feeling, you're in the right place!
You'll see that we have a short ingredient list with things you probably recognize and understand! Gone are the days of 27 letter long ingredients you've never heard of! We have filtered carbonated water, citric acid, natural flavors, potassium citrate, caffeine from green tea, fruit and vegetable juice, Steviol Glycosides (Reb M), and ginger root extract - as well as vitamin and mineral benefits like L-Theanine, BC, B6, B12, Biotin!
Our energy drinks use green tea caffeine for a natural boost.
Our energy drinks are sweetened with Stevia G, Reb-M, which is considered to be one of the cleanest sweetener options available!
Each product page has full nutritional information, including ingredients, in the side panel on the right!
Our GORGIE energy drinks do contain caffeine, and we always recommend that you discuss your food and beverage products with your medical professionals before adding something new into your diet and lifestyle!
Our ingredients and manufacturing process are gluten free, vegan, and kosher! Sip sip hooray! We're working on our formal certifications, so check back here for more details on that!
Our ingredients are non-GMO and organic. We're working on our end product non-GMO certification! Stay tuned!
One can = one serving! No tricky labeling.
We recommend chatting with your medical professionals about how you add new products into your diet and lifestyle!
Discounts & Subscriptions
If you love GORGIE as much as we do, you might want to buy multiple cases at once. When you buy 3 cases, we consider it to be a bundle, and we give you a discount! If you know you love GORGIE or you're buying for an event, a bundle can help you save money!
Don't worry about forgetting your GORGIE or running out! Our subscriptions send you your favorite GORGIE to your doorstep on a regular basis. Right now, you can get your ideal flavors and amounts of GORGIE sent to you on a monthly basis - and with a discount!
Never want to be without? Same. SIgning up for our subscriptions are super simple. Once you select your product, you'll see an option to place a one time order at our normal price or subscribe and save.
Give the gift of energy! Our GORGIE gift cards are available for purchase here, and you can use them for anything on our site.
Payment
We accept all major credit cards, Shop Pay, PayPal, and Apple Pay!
We would never store or sell your payment or personal info.
Absolutely can gift! Catch me giving GORGIE for every holiday, birthday, anniversary present for the rest of my life. You're welcome.

You can send any of our products directly to your friends & fam, or let them choose with one of our digital gift cards. Friends don't let friends go without GORGIE.
Returns & Exchanges
We always want to try to make things right, but returns are really tough with consumable goods :/ We offer store credit back for your first try at a new flavor, and our credits are limited to one case per person for online orders within 30 days of purchase. Some tips: We highly encourage ordering a variety pack first to find your fave flavor, and always refrigerate your GORGIE for 4-5 hours minimum before sipping. Reach out to our team at care@getgorgie.com, and we'll be there for you!
Sadly, we're not able to process returns from retail locations and stores, as they're separate purchasing platforms. Reach out to your store directly so that they can help!
Shipping
Our warehouse team (they are the best!) processes and packages orders Monday-Friday to make sure you're never far from your GORGIE! We ship via FedEx, and your GORGIE will ship free for orders of $50 of more anywhere in the continental U.S.
Not yet! We're continually growing, and we hope to be international soon! If you can't wait for your GORGIE (we don't blame you), we've heard great things about using a freight forwarder, like HopShopGo. As we're not directly affiliated, all customer service inquiries for HopShopGo orders should be sent to their team, and we recommend contacting the forwarder on any requests around consolidating packages. With this in mind, we do consider all international sales to be final as we cannot accept international returns at this time. We're excited to expand to more regions in the future, and we hope this helps in the meantime!
Because aren't puzzles the best?! Just kidding :) Certain boxes and shipping options limit the amount of cases that can go into a single package, so your order may arrive in multiple boxes! But no fear, your next box should arrive within or around 24 hours of your first one. If not, reach out to care@getgorgie.com, and we'll go on a little scavenger hunt.
Ugh, the worst. So sorry for getting a little banged up in transit. Send our team a note with pics at care@getgorgie.com, and we'll make sure you're taken care of!
We've all been there. Sadly, once your order is placed it's not possible for us to change the address. However, you can log in to your FedEx account and request a hold at a local FedEx store!
We love to see the eager spirit! As your package goes through various stops, it can take up to 24 hours for tracking information to update accordingly. FedEx is trying their best though!