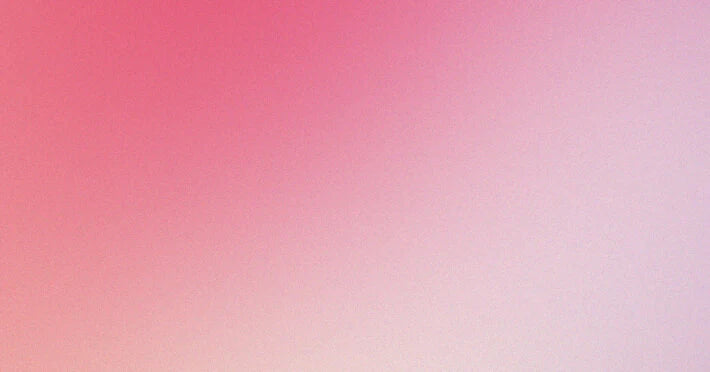 Privacy Policy
Updated January 2023
GORGIE WEBSITE PRIVACY POLICY

Effective Date: January 10, 2023 Electric Youth Inc. d/b/a GORGIE ("GORGIE," "we," "us" or "our") recognizes the importance of protecting the privacy of our online visitors. The following privacy policy ("Privacy Policy") is the way we handle information learned about you from your visits to our website available at https://getgorgie.com/ as well as any other online applications and services, including social media pages, that are operated and controlled by us from which you are accessing this Privacy Policy (collectively, the "Site"). PLEASE REVIEW THIS PRIVACY POLICY CAREFULLY. When you submit information to or through the Site or by using the Site, you accept the terms of this Privacy Policy and our Terms of Use and consent to our collection, use, disclosure and retention of your information as described in this Privacy Policy.

1. Personal Information
As you use our Site, GORGIE collects personally identifiable information from you, which may include:
Name

Address

Email address

Phone number

Date of birth, including age

Gender

Details of your specific orders and transactions with us, including the products you've purchased and your shopping/consuming histories or tendencies

Payment information

If you post a photograph on social media and tag us or if you post a comment on our social media pages, we will collect the photograph or content of that message. Please note that if you choose to post photograph on social media and tag us or post a comment on any of our social media pages, any information you post will be visible to any other visitors to that social media page. We are not responsible for any personal information you include in such posts or for any use of such information by any other visitor to the social media page.
This information is collected and stored electronically when you register an account with us, place an order through the Site, complete a survey or contact us. When you use the Site, we may also collect data about your location if you allow the Site to access location services through the permission system used by your device's mobile operations system or browser. We may also generalize your location, for example by using your IP address. Where permitted by applicable law, we may combine your personal information with other information we have collected from you. We may also combine your personal information with information we receive about you from other sources, such as publicly available information sources and our service providers. We treat the combined information as personal information.

2. Information Collected Automatically
In addition, information about your computer hardware and software is automatically collected by GORGIE when you use the Site. This information may include:

Type of operating system

Type of browser

Language preference

Access times and dates

Type of device

Referring website addresses

Search queries

IP address

Geographic location

Browsing history

Other technical information such as protocol status and substatus, bytes sent and received, and server information.
We may also collect information regarding customer traffic patterns and Site usage. This information is used by us for our business purposes, including for the operation and improvement of the Site, for technical troubleshooting, to maintain quality of the Site and to provide general statistics regarding use of the Site. We may also receive similar data from our business partners, including online advertising networks, and from social media platforms, such as Facebook, Instagram and TikTok, subject to your registration and privacy settings with such third-party social media platforms.
3. Cookies and Other Information Collection Tools
Information we collect automatically is collected through the use of "cookies" and other data collection tools. What are cookies? A cookie is a small file containing a string of characters that is sent to your computer when you visit a website or use an online service. When you visit the website or use the service again, the cookie allows that website or online service to recognize your browser or device. Cookies may store unique identifiers, user preferences and other information. Duration of Cookies. We may use "session cookies" or "persistent cookies." Session cookies are temporary and expire once you close your browser or once your session ends. Persistent cookies remain on your device for much longer or until you or your browser erase them. Persistent cookies have varying durations that are dependent on their expiration date. Why do we use them? Cookies help us improve the Site by providing us with information about which parts of the Site are most popular, enabling us to analyze technical and navigational information about the Site, and helping us to detect and prevent fraud. We also use cookies and other data collection tools (such as web beacons and pixels) to help improve your experience with the Site. For example, we use Google Analytics to help analyze how users use the Site. These tools use cookies to collect standard Internet log information and visitor behavior information in an anonymous form. The information generated by the cookie about your use of the Site (including IP address) is transmitted to our data collection tool service providers. This information is then used by us to evaluate visitors' use of the Site and to compile statistical reports on website activity for GORGIE. If you would like to opt-out from the use of your information by Google analytics, you may use Google Analytics' opt-out browser add-on designed for this purpose. How do I control cookies? Web browsers allow some control of most cookies through the browser settings. To find out more about cookies, including how to manage and delete cookies, visit www.allaboutcookies.org. Some web browsers provide settings that allow a user to reject cookies or to alert a user when a cookie is placed on the user's computer, tablet or mobile device. Most mobile devices also offer settings to reject mobile device identifiers. Although users are not required to accept cookies or mobile device identifiers, blocking or rejecting them may prevent access to some features available through the Site.
4. Interest Based Advertising
We may collect information about your online activities on our Site to provide you with advertising about products tailored to your individual interests. We also may obtain information for this purpose from third-party websites on which our advertisements are served. You may see certain advertisements on other websites because we work with advertising partners (including advertising networks) to engage in remarketing and retargeting activities. Our advertising partners allow us to target our messaging to users through demographic, interest-based and contextual means. These partners track your online activities over time and across websites, including our Site, by collecting information through automated means, including through the use of third-party cookies, web server logs and web beacons. They use this information to show you advertisements that may be tailored to your individual interests. The information our advertising partners may collect includes data about your visits to websites that participate in the relevant advertising networks, such as the pages or advertisements you view and the actions you take on the websites. This data collection takes place both on our Site and on third-party websites that participate in the ad networks. This process also helps us track the effectiveness of our marketing efforts. For example, we utilize certain of our advertising partners' targeted advertising services to show you our advertisements on other websites based on your prior visits to our Site and other online activity. Provided that a company participates in industry-developed programs designed to provide consumers choices about whether to receive targeted advertising, you may opt out of interest-based advertising generally through the Network Advertising Initiative website or by visiting http://www.aboutads.info/choices/ (web-based advertising) or http://www.aboutads.info/appchoices (for mobile advertising). To learn more, please visit the websites operated by the Network Advertising Initiative and Digital Advertising Alliance at www.networkadvertising.org/choices. Opting-out does not mean that you will stop receiving advertisements from us. It means that you still stop receiving advertisements from us that have been targeted to you based on your visits and browsing activity across websites over time.
5. How Information is Used
We may use the information we collect for any of the following purposes:

to provide the Site to you and to improve the Site;

to create and manage your account with GORGIE;

to operate, improve and personalize the products we offer, and to give each user a more consistent and personalized experience when interacting with us;

to personalize our advertising, marketing communications, shopping experiences and promotional offers and to deliver promotions and offers to you that we think may interest you;

if you sign up for our email list or to receive promotional text messages, to send you emails or text messages about products or offers that we think might be of interest to you;

for security, to detect fraud or illegal activities, and for archival and backup purposes in connection with the provision of the Site;

for research and analysis purposes;

to complete and fulfill your purchase, for example, to process your payments, have your order delivered to you, communicate with you regarding your purchase, and provide you with related customer service;

to communicate with you;

to send you surveys regarding your satisfaction with our services, products and overall experience in connection with GORGIE;

For our business purposes, such as data analysis, audits, developing new products, enhancing our Site, improving our products and services, identifying Site usage trends, and determining the effectiveness of our promotional campaigns;

As we believe to be necessary or appropriate: (i) under applicable law; (ii) to comply with legal process; (iii) to respond to requests from public and government authorities; (iv) to enforce this Privacy Policy and our Terms of Use; (v) to protect our operations or those of any of our affiliates; (vi) to protect our rights, privacy, safety or property, and/or that of our affiliates, you, or others; and (vii) to allow us to pursue available remedies or limit the damages that we may sustain.
6. Sharing of Information

With Third Party Service Providers Performing Services on Our Behalf. We share your personal information with our service providers to perform the functions for which we engage them. For example, we may use third parties to host the Site or assist us in providing functionality on the Site, provide data analytics on the Site, send out emails and text messages about the Site and our products and to process payments. •
For Legal Purposes. We also may share information that we collect from users as needed to enforce our rights, protect our property or protect the rights, property or safety of others, or as needed to support external auditing, compliance and corporate governance functions. We will disclose personal information as we deem necessary to respond to a subpoena, regulation, binding order of a data protection agency, legal process, governmental request or other legal or regulatory process. We may also share personal information as required to pursue available remedies or limit damages we may sustain.
Changes of Control. We reserve the right to transfer or assign the information that we have collected from users in connection with a corporate transaction, such as a divestiture, merger, consolidation, or asset sale, or in the unlikely event of bankruptcy. GORGIE does not share your personal information with third parties for those third parties' direct marketing purposes.
7. Links to External Websites and Online Services
Our Site may contain links to third party websites. Any access to and use of such third-party websites and online services is not governed by this Privacy Policy but is instead governed by the privacy policies of those third-party websites and online services, and we are not responsible for the information practices of such third-party websites and online services.

8. Social Media
Some aspects of the Site may allow you to interface with social media, such as Facebook, Instagram and TikTok. We will attempt to identify these aspects of the Site to you, for example, by identifying them with the applicable third-party logos or trade names. By using these interfaces, you will allow us to access information about you from those other online services, including information and other content that you submit to those online services. If you interface with the Site through your social media account, we may contact you or enable you to share your experience and content via your social media account, which information may be publicly viewed by other users of those services. For a description on how such social media services and other third-party platforms, plug-ins, integrations, and applications handle your information, please refer to their respective privacy policies and terms of use, which may permit you to modify your privacy settings with that service or platform.

9. Security of Personal Information
GORGIE uses reasonable security measures designed to prevent unauthorized intrusion to the Site and the alteration, acquisition or misuse of personal information. However, please note that no data transmission over the Internet or data storage system can be guaranteed to be 100% secure. It is your responsibility to protect the security of your login information.

10. Consent to Receive Communications
By providing your phone number and clicking submit online, you agree to our Terms of Use and this Privacy Policy, and authorize us to make or initiate sales calls, text messages and prerecorded voicemails to that phone number using an automated system. Your agreement is not a condition of purchasing any products, goods or services and you may elect to do business with us over the phone. Message & data rates may apply and message frequency may vary.

11. Your Rights and Choices
You may opt out of receiving promotional e-mails and text messages from us by following the unsubscribe instructions provided in any such messages. Please note that if you opt out of receiving promotional messages from us, this does not impact other transactional and administrative messages which you will continue to receive (such as emails relating to billing and payment information or changes to this Privacy Policy). You may also access or modify your information and modify your communication preferences through your account.

12. Nevada Residents
Under Nevada law, GORGIE does not sell your personal information. However, if you are a Nevada resident, you may submit a request that we not sell any personal information we have collected about you by contacting us as set forth below.

13. Do Not Track
Our Site does not currently take any action when it receives a Do Not Track request. Do Not Track is a privacy preference that you can set in your web browser to indicate that you do not want certain information about your webpage visits collected across websites when you have not interacted with that service on the page. For details, including how to turn on Do Not Track, visit www.donottrack.us.

14. Children
We do not knowingly collect or maintain personal information from any person under the age of 13. No parts of our Site are directed to or designed to attract anyone under the age of 13.

15. Questions / Contact Us
If you have any questions regarding this Privacy Policy, please contact us at care@getgorgie.com.

16. Notification of Changes
Any changes to our Privacy Policy will be posted to this page so users are always aware of the information we collect and how we use it. Accordingly, please refer back to this Privacy Policy frequently as it may change.